absdax
So we got Nicola an 8th Doctor Bear... trouble was he needed 8th DocBear clothes... so we made the entire outfit... and since he has weird child bearing hips we also had to compleatly redesign some trousers for him...
Lookie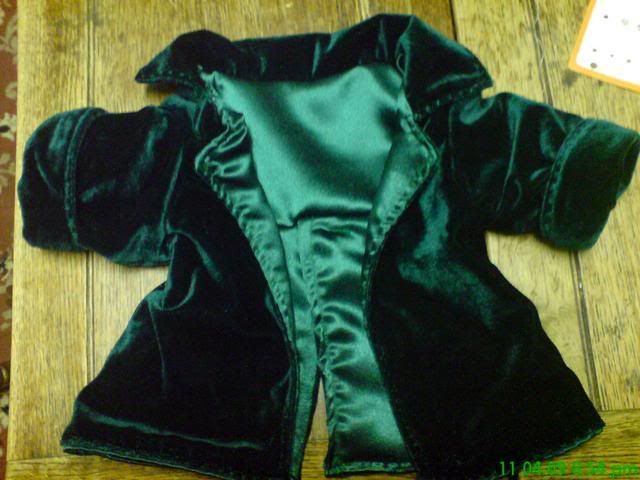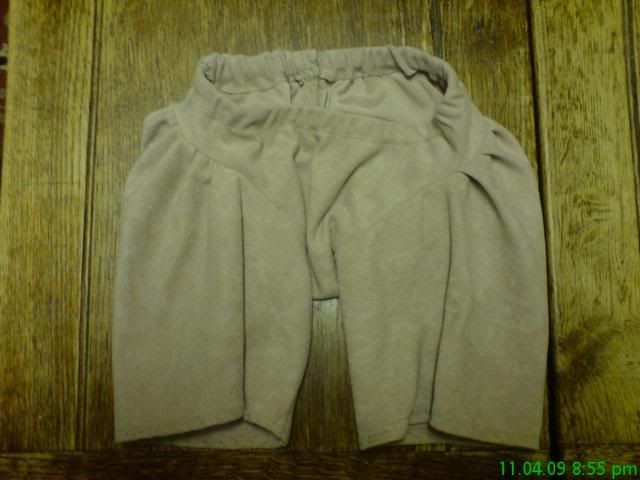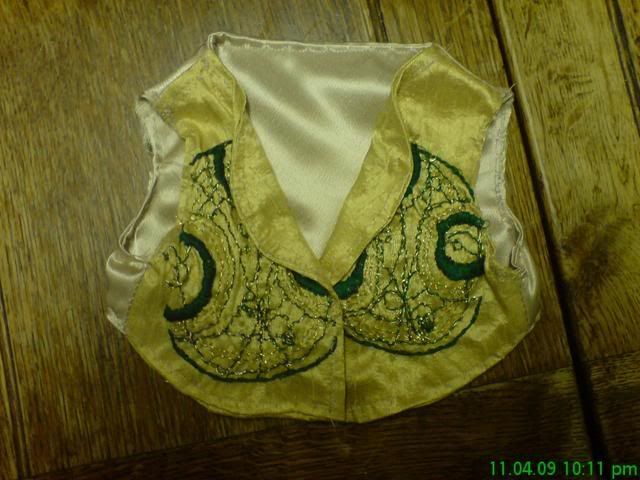 i sewed everything together, and Nicola embroidered the waistcoat with the design from the
pocket watch of Rassilon
.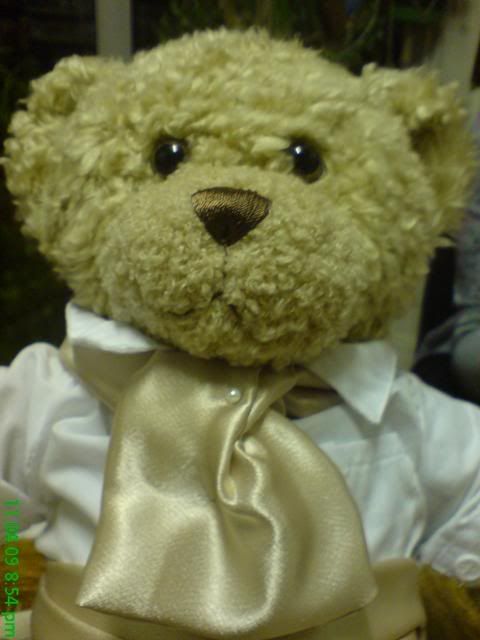 the cravatt was the easiest bit!!!!
then 8thDocBear JackBear and IantoBear went on an adventure to Tanfield Railway.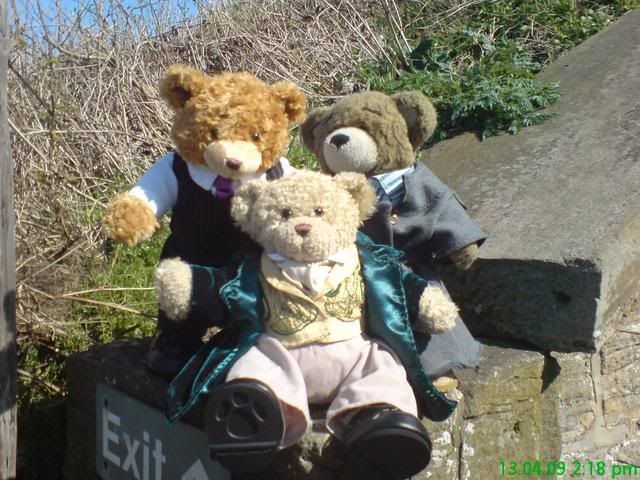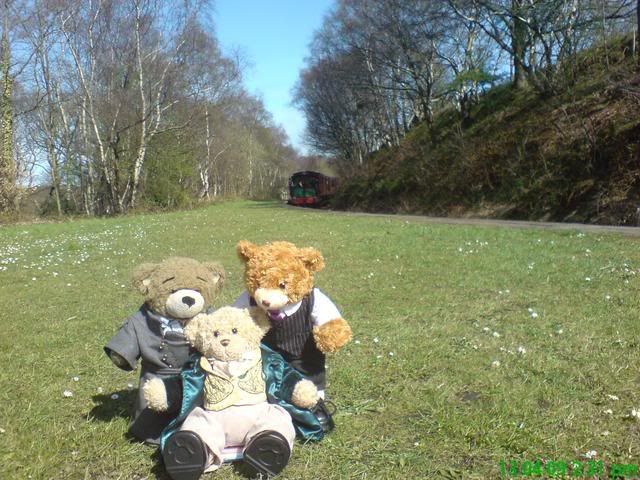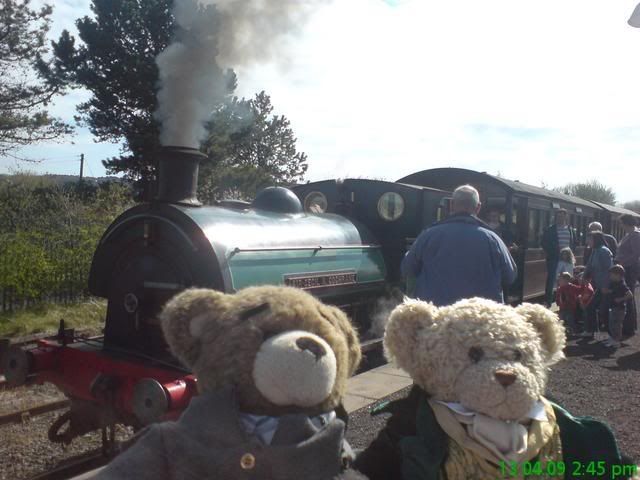 The found some station Bears to make friends with...
Got Milk??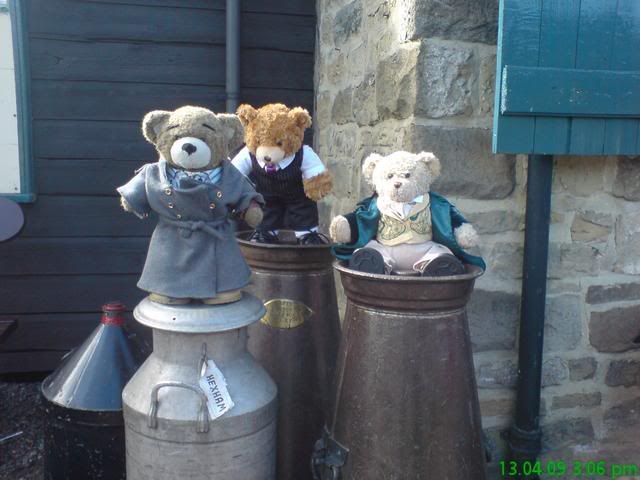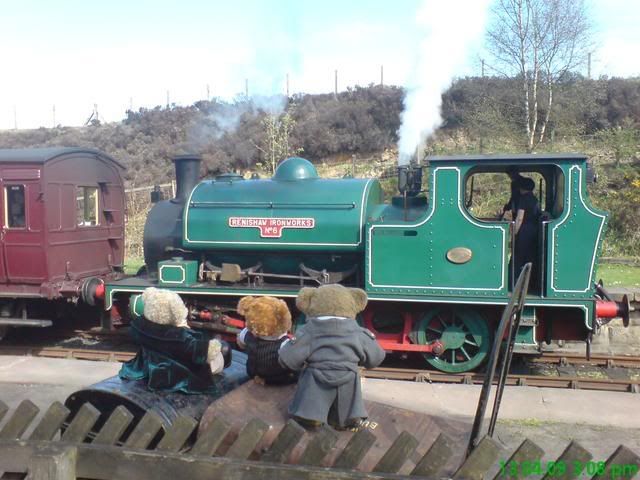 they make friends with the train driver and get a little lookie in the Engine Cabin...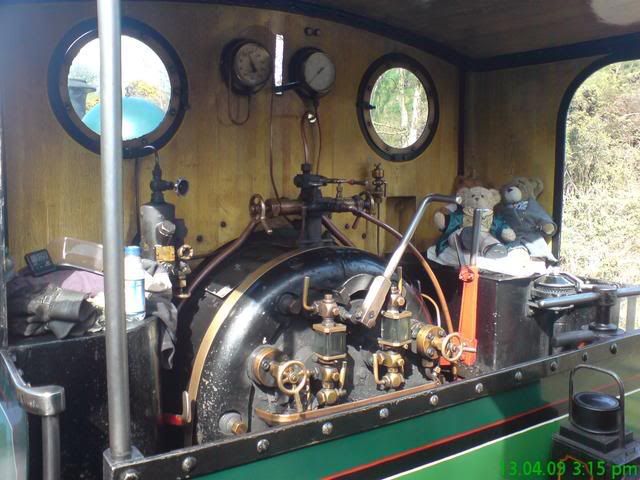 Smile Boys - Being the Railway Bears... (its like the railway children but with bears)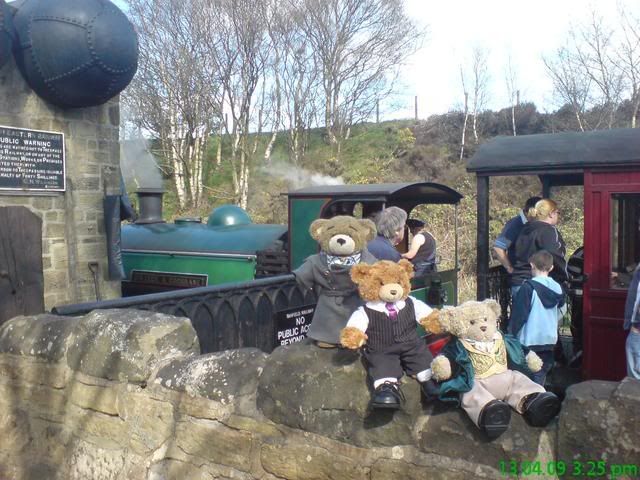 Found a train the right size for them!!! YEA!!!!!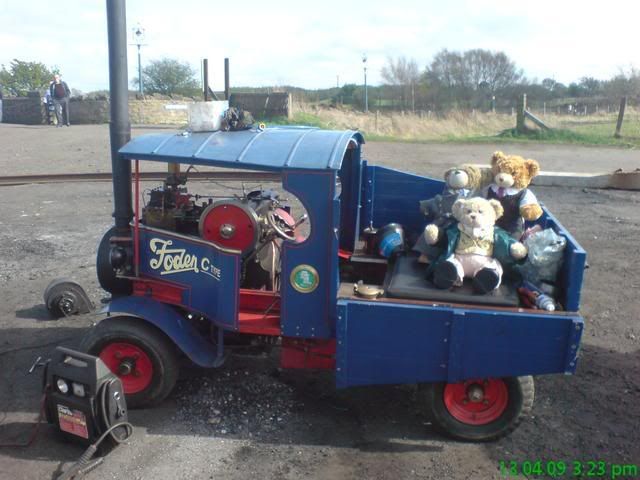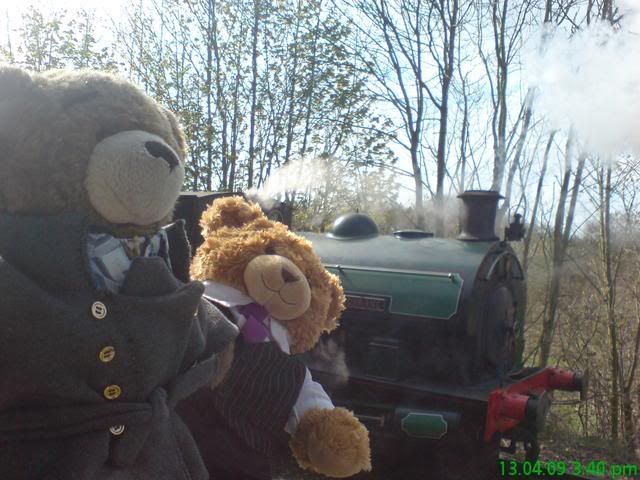 Ianto an dJack change the points for the train so it can turn around!!!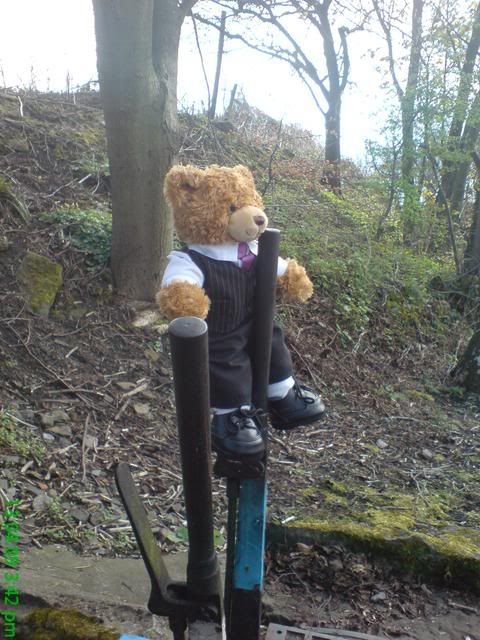 Back on the train again, in lovley comfy seats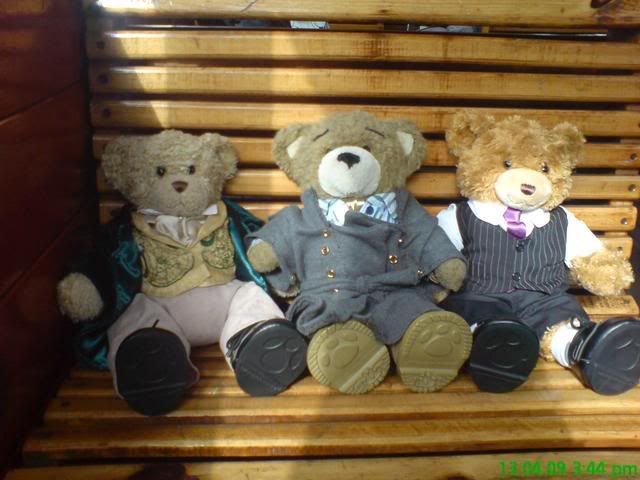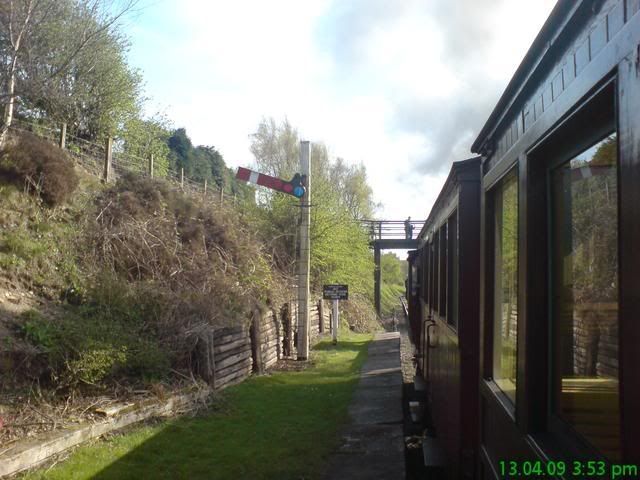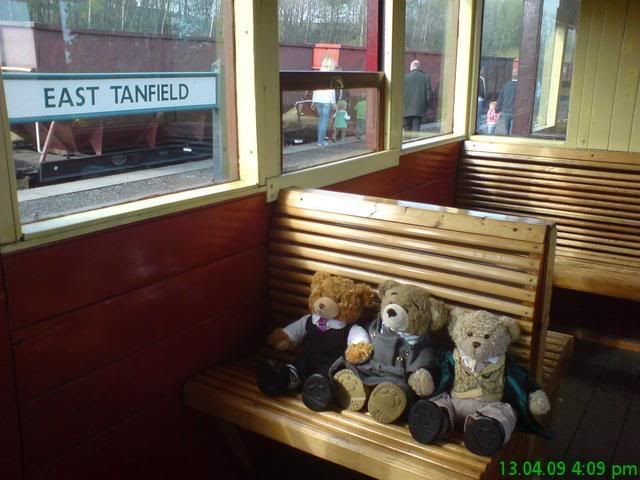 the daring poke ya head out of a moving train and try and get a picture of the engine as it goes round a corner...
then off to explore Britains oldest railway bridge Causey Arch (and apparently the worlds oldest surviving railway bridge!!!)
sitting on top of the bridge...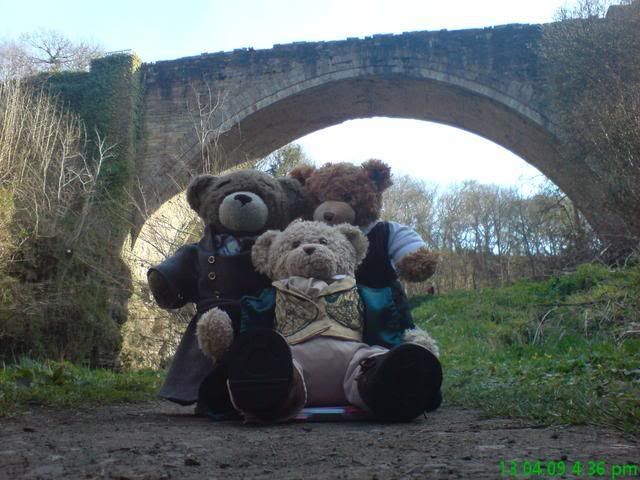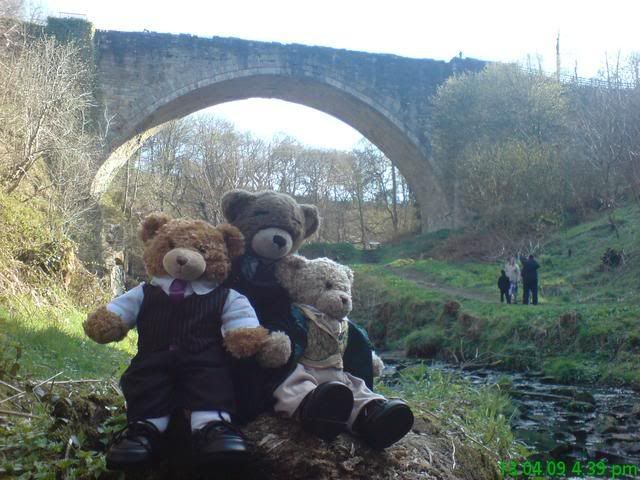 then the "lets all sit in a tree" pic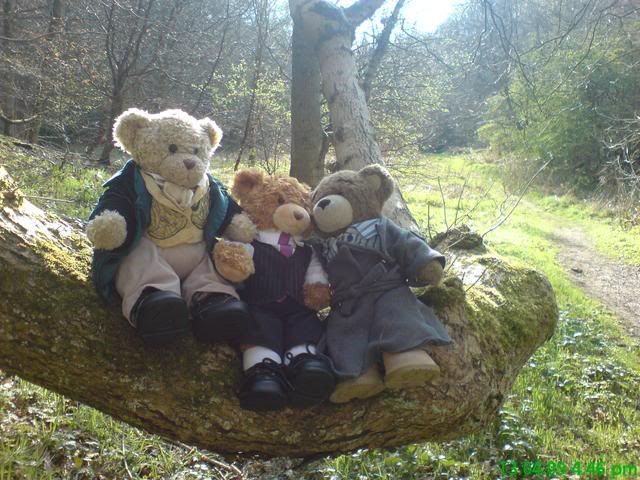 and finally a Bear adventure wouldnt be a propper bear adventure without Jack Bear finding a "DANGER" sign to stand on
TA DA
the end of 8thDocBears first adventure.
hope ya likes